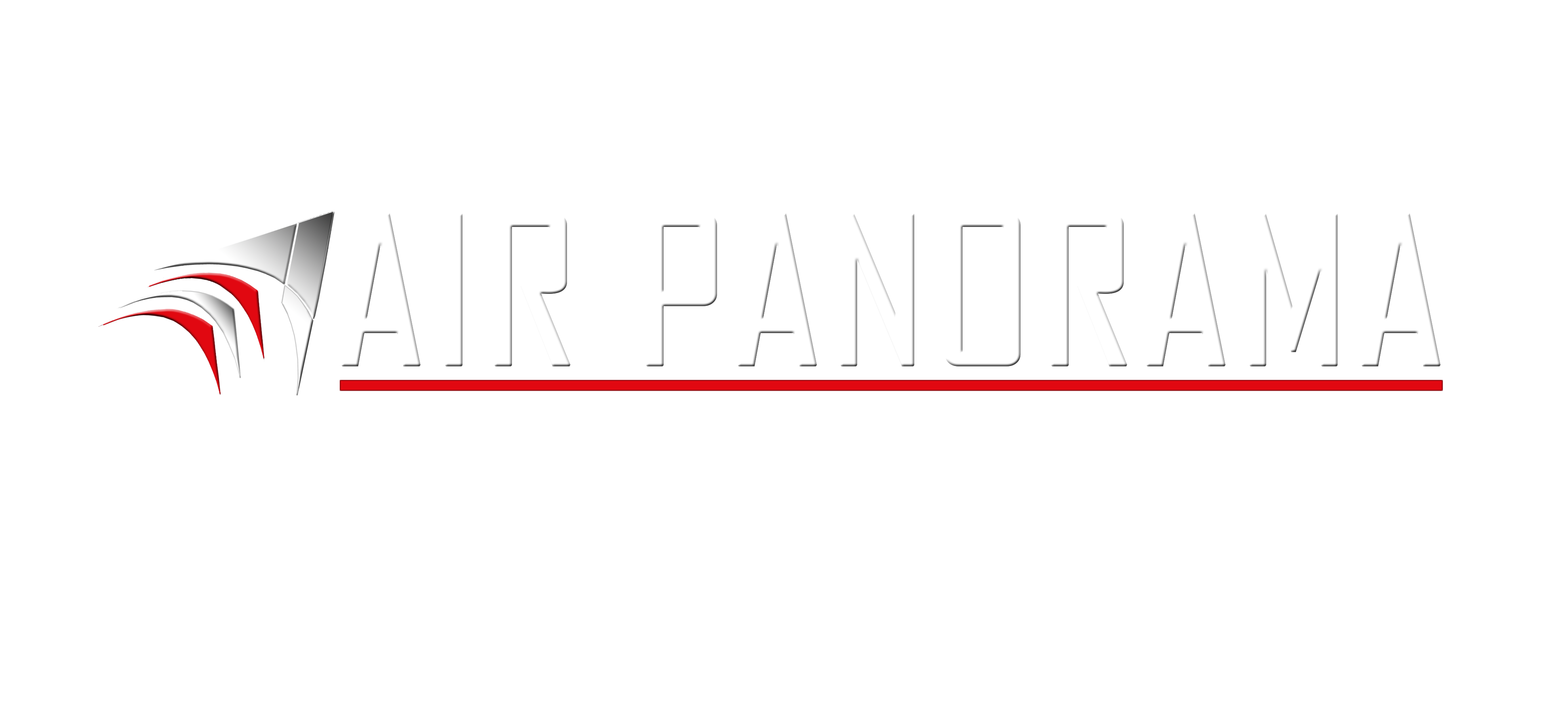 An memorable and safe experience!
Book now to live the AIR PANORAMA experience !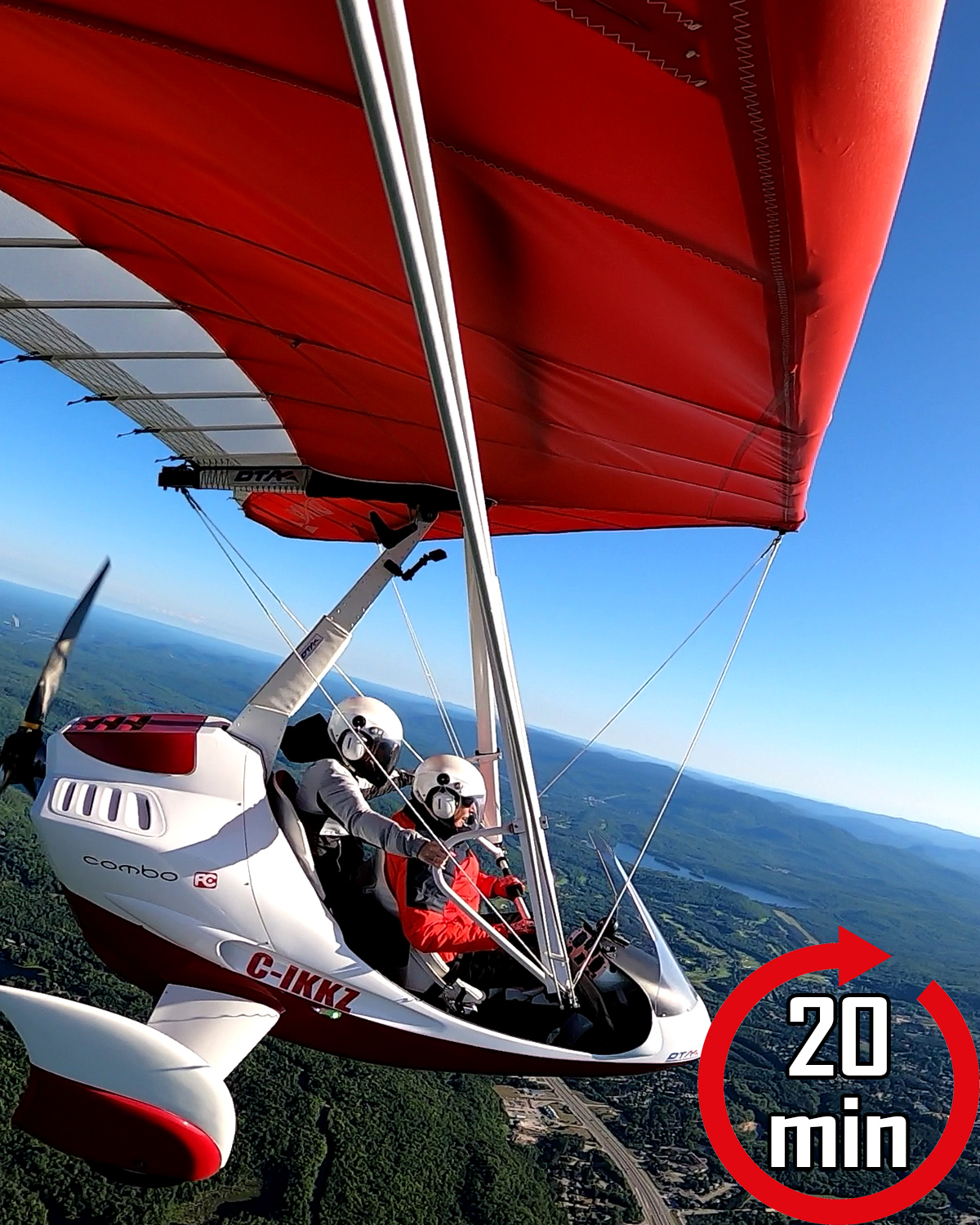 DISCOVERY
155$ +tx
Our most popular familiarization flight! Introduction to ultralights, top of the line. The DISCOVERY flight will give you a memorable experience while you get the feel of open flight offering stunning views that will take your breath away!
"Vraiment une belle expérience pour un premier vol d'ULM!"  Kris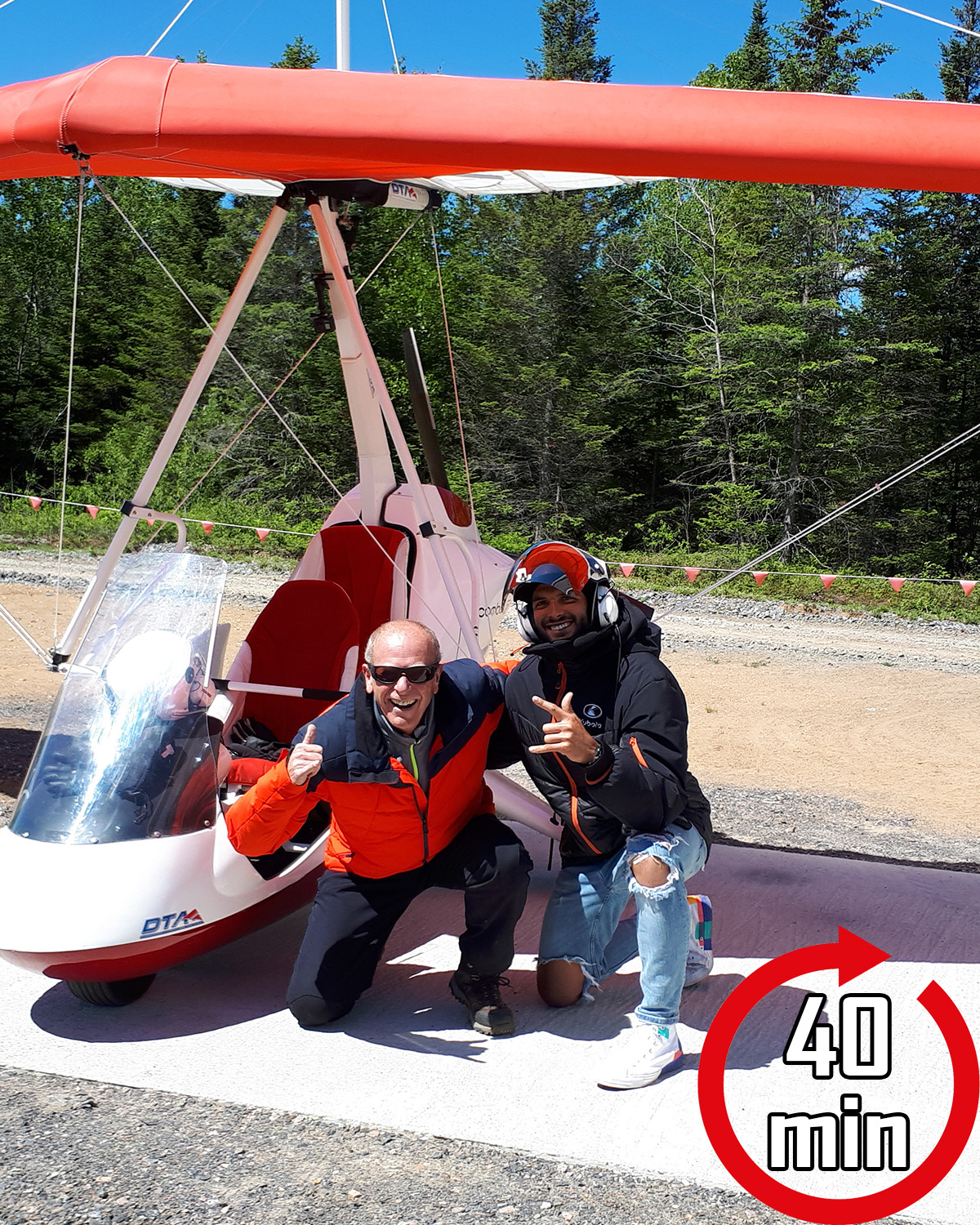 ADVENTURER
215$ +tx
40 minutes of pure joy! Experience flight at different altitudes and see Mont-Tremblant from a unique point of view!
–
"Je recommande à tout le monde d'y aller au moins une fois dans leur vie!" Anthony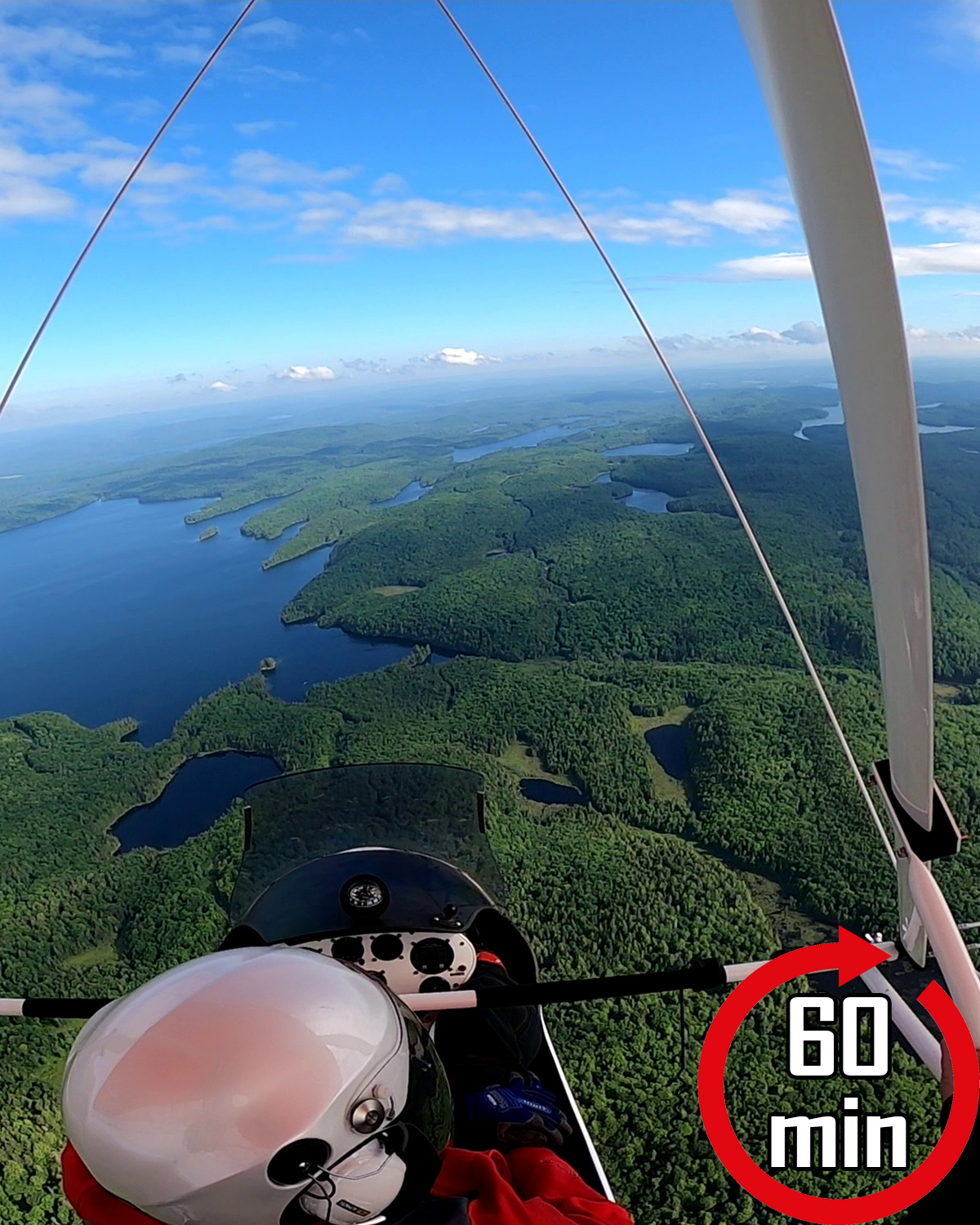 Explorer
259$ +tx
The flight that will get you hooked! 60 minutes of flight time in one direction or another! The Mountain, the lakes and rivers, just beautiful!
–
"Superbe expérience, autant au sol que dans les airs!" Marc-Antoine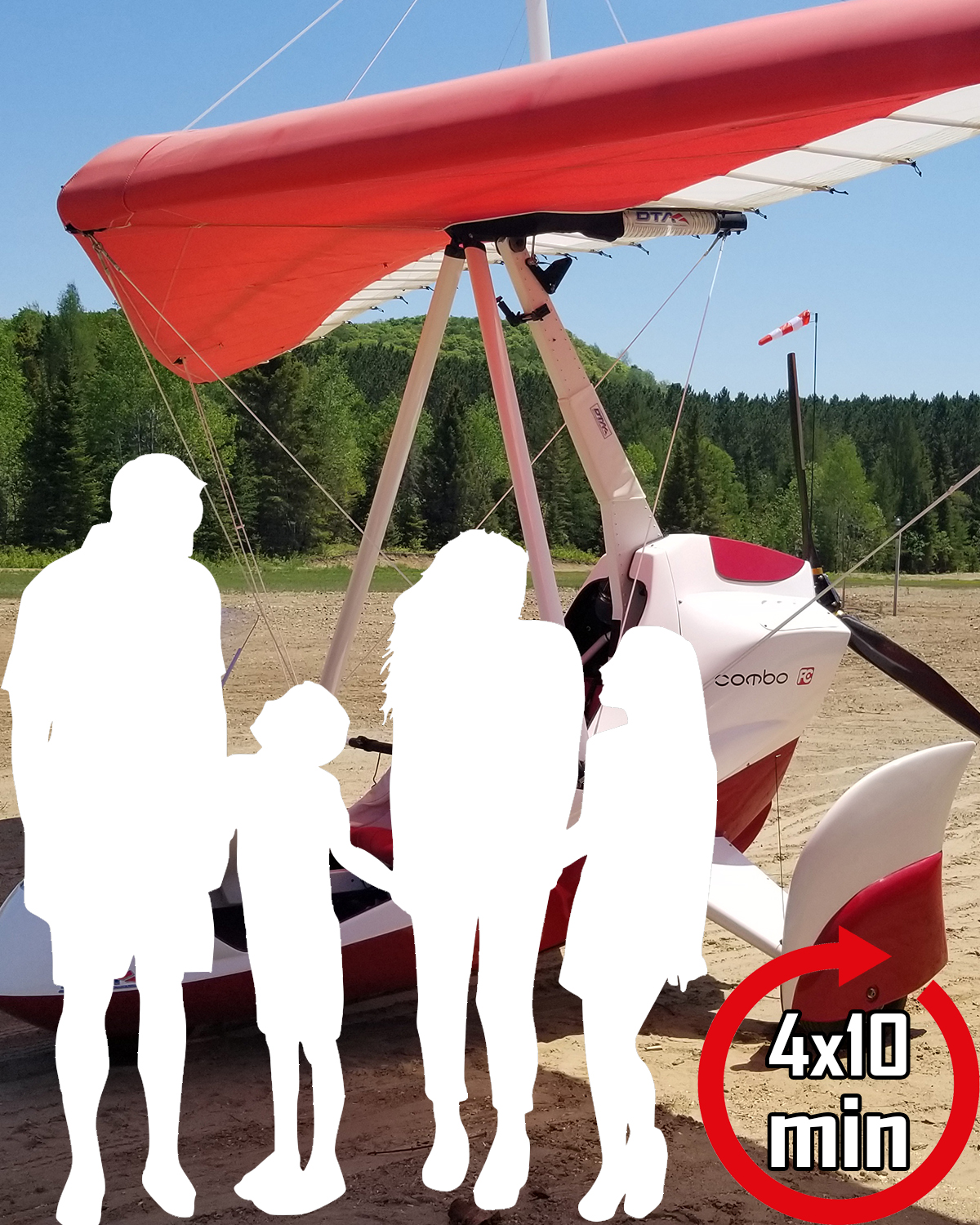 FAMILY
347$ +tx
A wonderful way to discover the region through flight as a family! Activities on site for the young and not so young… Offer your children an experience that they will remember for life!
Includes a family picture with the ultralight.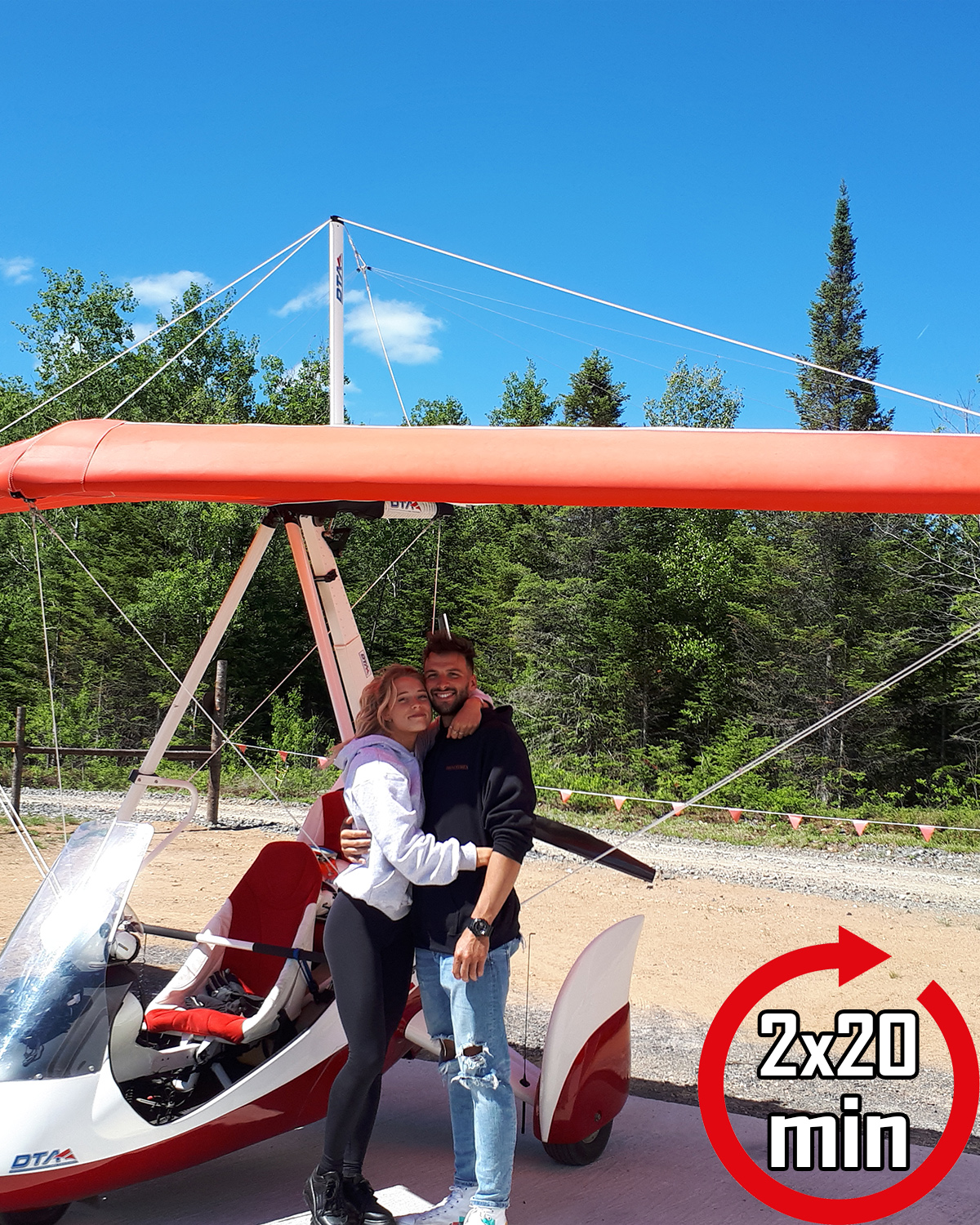 Couple
285$ +tx
So you're looking for a great activity to do with your better half, we've got it! Spend some time together, do each flight then talk about your experience while walking in our beautiful hiking trails, at the reception area, on the terrace or over an intimate dinner at a local restaurant!
Includes a couple picture with the ultralight.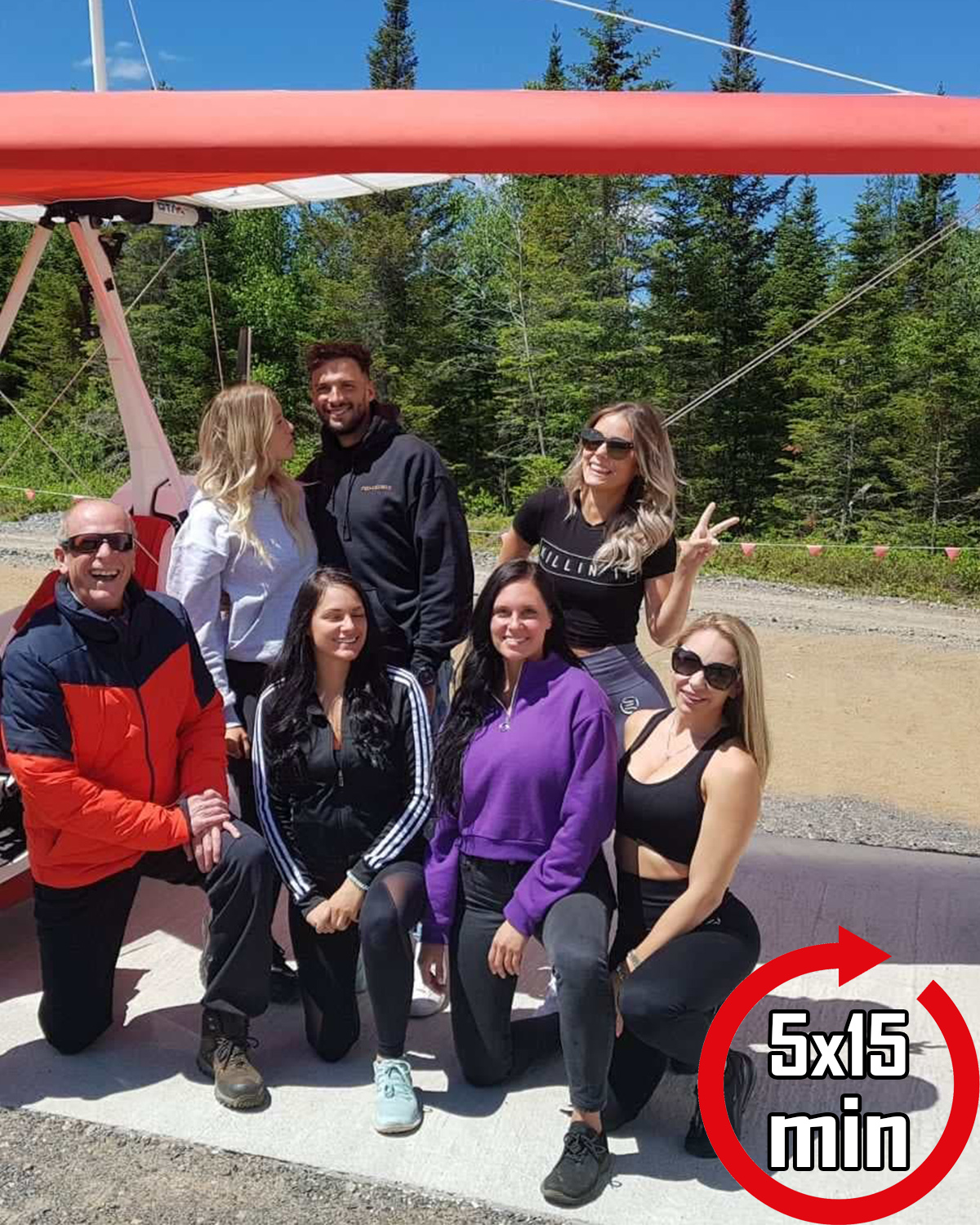 FRIENDS
599$ +tx
The perfect activity for the whole gang! An incredible activity, the flying, the games for all with a little friendly competition the hiking trails… WOW!
Includes a group picture with the ultralight.
For precious memories of your experience, don't forget to add one of our video packages: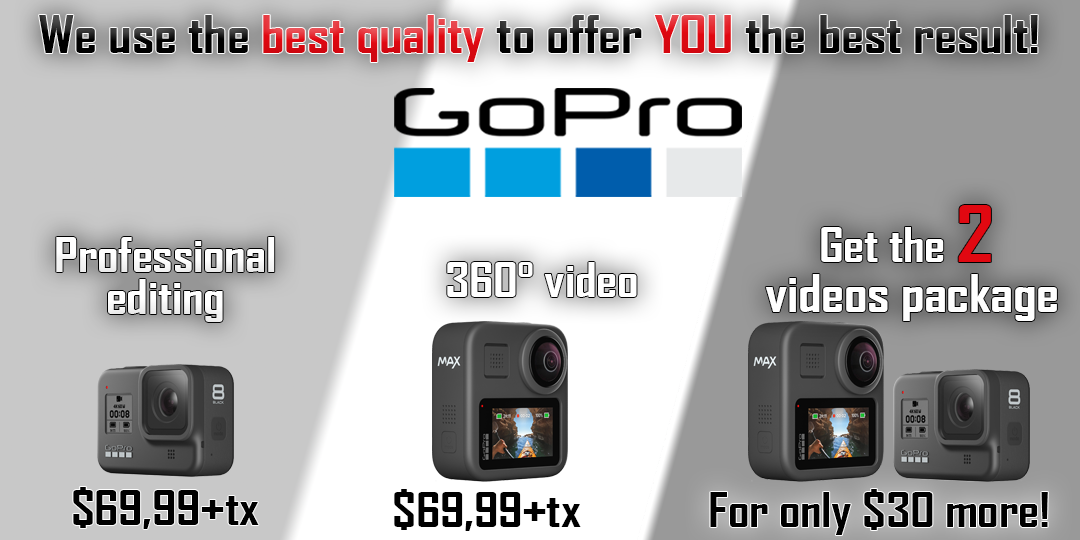 GROUP / CORPORATE / PILOT TRAINING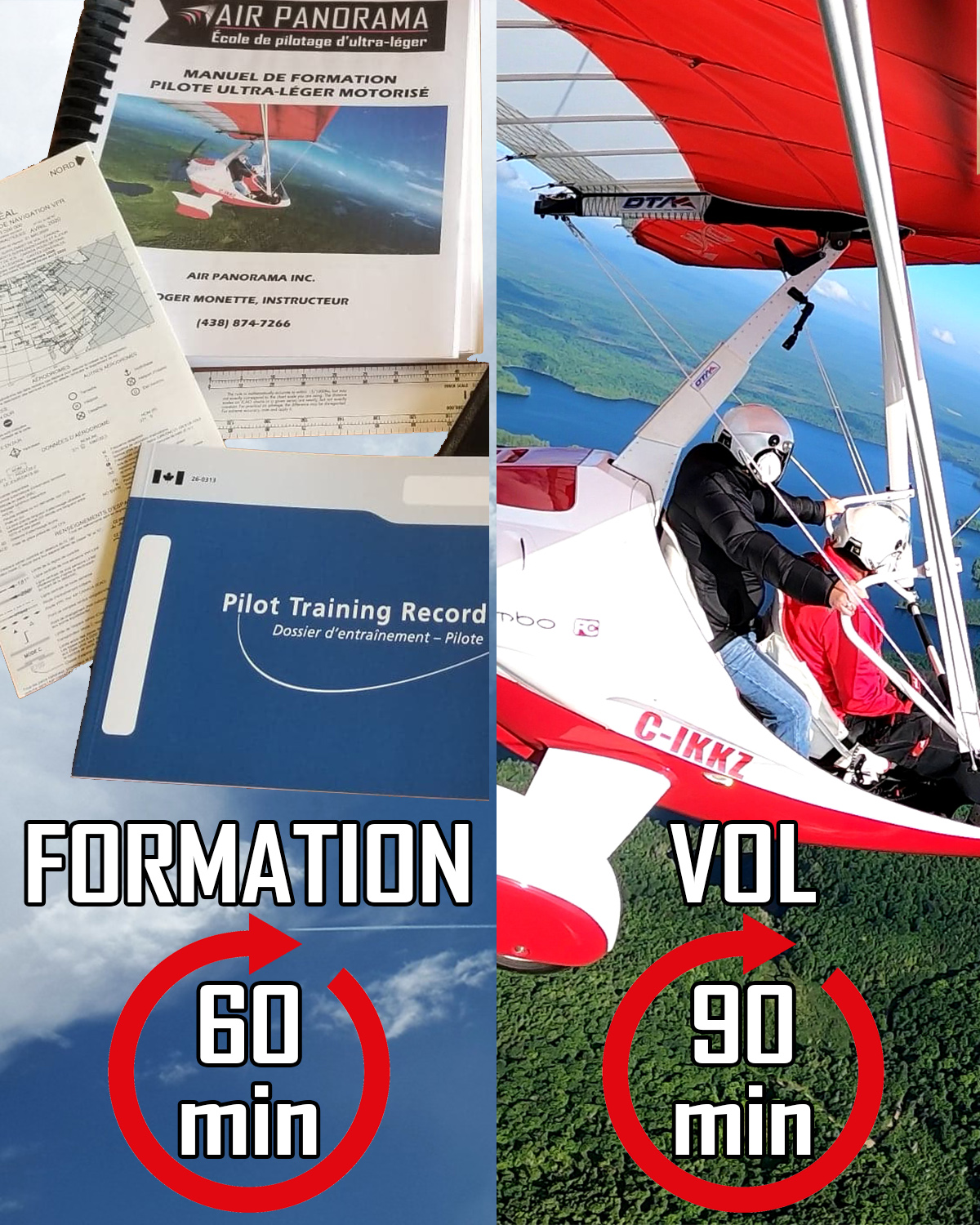 PILOT FOR A DAY
434$ +tx
Take the controls! It will be a memorable day, ground school summary, preflight check and ultralight basic understanding, flight with landing/take-off between aerodromes, a little break with refreshment.
You will be piloting the plane at different moments and under different circumstances (in-flight, landing / takeoff techniques, turning / banking, gain and lose altitude)
What a day!–

PILOT TRAINING
PRICE BY TYPE OF TRAINING
UPCOMING TEXT…
–
⇒THEORETICAL TRAINING
–
–
–
⇒FLIGHT TRAINING
–
–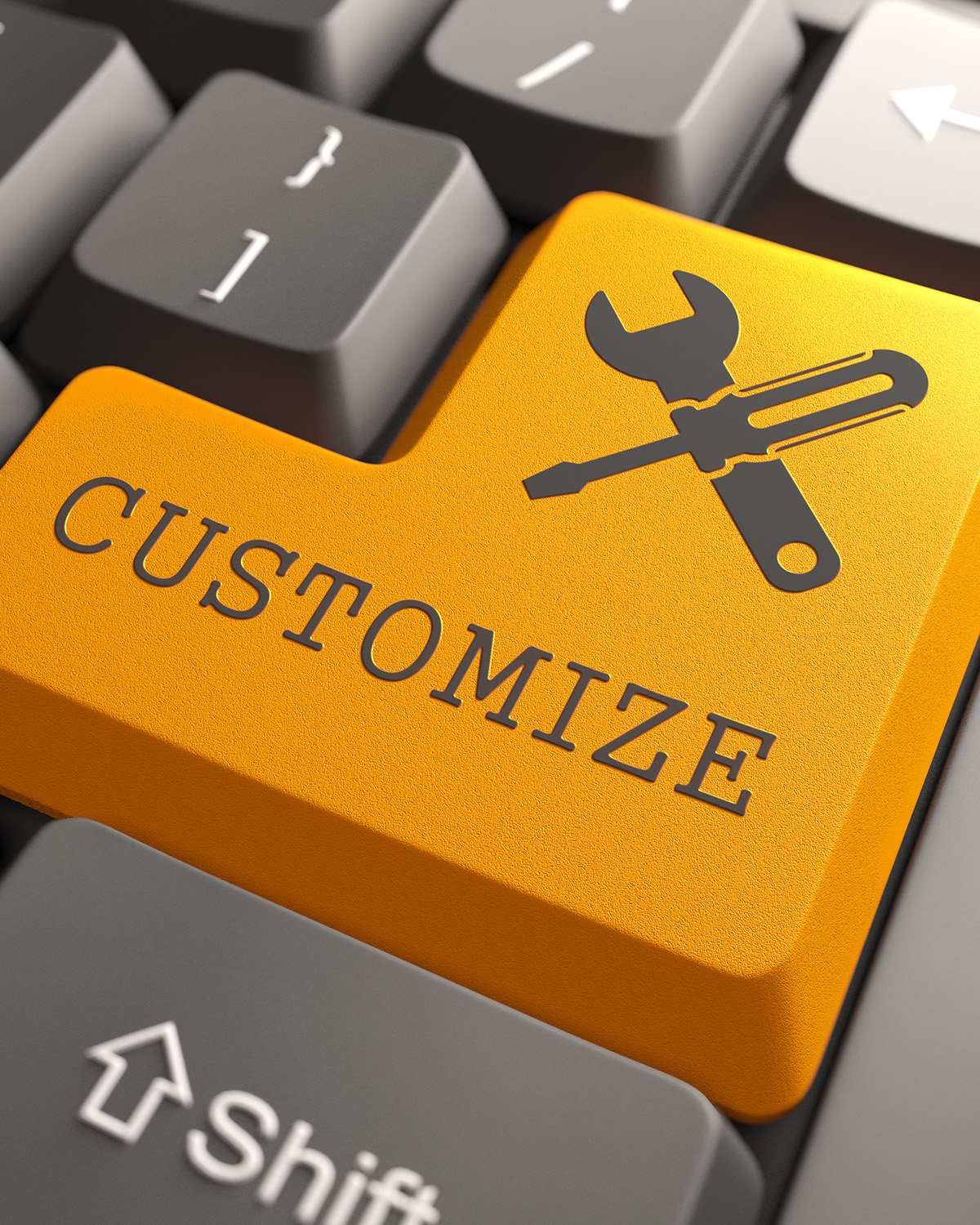 CUSTOMIZED PACKAGE
PRICE UPON REQUEST
Work team building, large family, all the buddies… Here's a great way for groups of 5 or more to organize a super day, the experience of flying, a beautiful property, terrace, hiking trails, games… Just great!

Contact us with your ideas, we can organize a fun day for everyone, DJ, entertainment, personalized activities, food and more… Awesome!